<![CDATA[SOURCE: prweb.com

As the race for the 2016 presidential election begins, Health Fitness Revolution, founded by world renowned fitness expert Samir Becic, has issued new fitness report cards to political candidates including Ted Cruz, Hillary Clinton, Jeb Bush and more based on their own health and fitness, as well as the importance of health in their political agenda.

Houston, Texas (PRWEB) March 26, 2015

In preparation for the 2016 United States Presidential Election, nonprofit organization Health Fitness Revolution, founded by Samir Becic, has issued "report cards" for potential candidates based on their own personal health and fitness, as well as their promotion of health and fitness in the political agenda. The list includes Sen. Ted Cruz, who has officially announced his candidacy for the 2016 elections, as well as all other politicians who have shown interest in running for office. This report card is the first of its kind, which recognize the presidential candidates in terms of physical fitness, health and wellness.

Among the presidential candidates profiled on the list are Cruz, Hillary Clinton, Joe Biden and Chris Christie, to name a few. The list also includes a description of each of their health and fitness habits, and how important health programs are in their political platforms.

"America is one of the most obese countries in the world, and childhood obesity is rising to epic proportions, so it is clear that our leaders need to take action and put an end to this epidemic," Becic said. "The United States is losing billions of dollars due to lack of productivity and creativity, increased sick days and low self-esteem, which is mostly due to the fact that 70% of Americans are overweight or obese. The future president needs to take charge and fight the illness that can cause a creative, intellectual, financial and military decline of the United States.

"Health Fitness Revolution graded the presidential hopefuls in order to make sure that the future president is healthy and fit in order to improve this country, so that it can continue to be a dominant force in the world for decades to come."

Other lists compiled by HFR rank the fittest senators, congressmen, and First Ladies. The HFR team spent approximately 5,000 hours researching and creating these lists, which are the first in the world to detail health and fitness in every segment of politics in the United States.
These lists can be seen here:

Top 10 Fittest Senators
Top Fittest Governors in America

About Health Fitness Revolution
Health Fitness Revolution, a movement spearheaded by the Samir Becic Foundation, is a not-for-profit organization dedicated to making America a healthier nation. Health Fitness Revolution aims to change the way people think about health and fitness, incorporating proper exercise and nutrition practices into the very fabric of family and society. By properly educating the public and giving them the tools they need to live a healthy lifestyle, 60-70 percent of illnesses can be controlled or avoided, including obesity. Through a variety of channels in the community like schools, churches, community centers and corporations, HFR hosts events to educate children and their parents about the fundamentals of physical fitness and nutrition.

About Samir Becic
Samir Becic, a world renowned fitness expert and writer, earned a spot in Men's Journal's "Top Fitness Trainers in America" list. For several years, he was the Fitness Director for Bally Total Fitness' largest fitness facility in America. While at Bally, Becic earned countless awards and recognition for his training techniques and passion for fitness, including being named "No. 1 Fitness Trainer in the World" four times. His experience and knowledge as a health and fitness expert has allowed him the opportunity to be published in numerous media outlets across the world.

Becic is a contributing writer for FOCUS.de, one of the largest magazines in Europe, and he is a fitness expert for Verizon Wireless and several national radio and television stations. He developed the Health and Fitness program at Joel Osteen's Lakewood Church, the largest mega-church in America.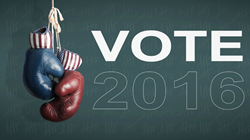 http://www.prweb.com/releases/2015/03/prweb12609378.htm