<![CDATA[SOURCE: prweb.com

Arthur Drew, a Pennsylvania businessman and veteran, has announced his intention to run as an independent candidate in the 2016 presidential election. His campaign website at http://www.artdrewforpresident.com/ gives voters a way to express their concerns.

Harrisburg, PA (PRWEB) May 05, 2015

Arthur Drew, a local Pennsylvania businessman and veteran, has announced his intention to run as an independent candidate in the 2016 presidential election. Now he's reaching out to voters in the hope that his campaign will have a real effect on American politics.

Calling it a long shot is probably an understatement, but Pennsylvanian businessman Arthur Drew is serious about his intention to run for president in 2016.

"My goal is to restore the government to its proper role as a servant of the people and ensure the United States remains a prosperous land of the free and home of the brave," he said in a written statement.

Mr. Drew knows that the chances of his election are very slim, especially considering the election laws that require candidates have the resources of a national political party in order to get on the ballot in all fifty states. However, he sees his campaign as an expression of the dissatisfaction many Americans feel with the state of American politics in the 21st century: "Many of us throughout the nation are frustrated and angry with the established parties' transparent devotion to big business and Wall Street. However, the leaders of the Democratic and Republican parties have been engaged for years in a strategy that all but ensures they will never face a serious challenge from a third party candidate."

Despite the obstacles, Drew is convinced that the time is ripe for the rise of independent candidates: "While regular Americans are suffering, while the middle class is shrinking and corporations are outsourcing the best jobs overseas, while our young soldiers have gone off to fight and die for our freedom, the only priority of our government – for decades – has been tax cuts for the rich and regulations that allow megacorporations and banks to make more profits."

Drew believes that his background gives him a unique insight that is shared by few lawmakers in Washington, DC. Drawing on his experience with the Air Force during the Vietnam War and his decades of experience as a successful entrepreneur and businessman, he believes he has a knack for rolling up his sleeves and tackling complex problems that the predominantly legal-trained presidential candidates of the past decades have not shared: "These people go to college for years, and the skills they learn are how to sell themselves to the highest bidder and how to look you in the eyes and lie to your face. Lawyers are trained to think that the truth is relative, that the 'right answer' is the one that gets them what they want, and that 'prove me wrong' is the best approach to dealing with different viewpoints."

While his chances of actually coming out on top in the 2016 presidential election are small, Drew hopes that his campaign will draw attention to these issues. With so many Americans still not feeling the effects of the supposed economic recovery, with riots in our cities and conflict and terror abroad, Drew believes that both the Democrats and Republicans need to refocus if they want to be relevant: "Business as usual has failed America. It would be difficult to find an American anywhere who would say that they are happy with the direction the country has taken in the last few decades."

Drew is hoping that dissatisfied Americans will contact him through his campaign website, http://www.artdrewforpresident.com/, and add their support to this sentiment.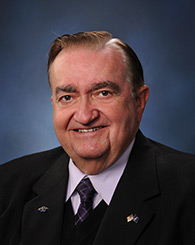 http://www.prweb.com/releases/2015/05/prweb12693083.htm