<![CDATA[SOURCE: prweb.com

Dave Spencer, founder of Practically Republican, to support rally for a new generation of constructive engagement in politics

SAN FRANCISCO (PRWEB) OCTOBER 08, 2015 Dave Spencer, a fifth generation Rockefeller and founder of Practically Republican, an organization out to renew and reclaim the GOP, will join the likes of Donald Trump, Vermont Sen. Bernie Sanders and Ohio Gov. John Kasich–as well as hundreds of college students and thousands of concerned citizens–at No Labels' first ever Problem Solver Convention in Manchester, New Hampshire on October 12. Spencer is a member of No Labels' executive council, and a supporter of the group's college program, which has formed No Labels chapters on some 120 campuses throughout the nation. He will speak at the National College Summit on the eve of the convention, on the topic "The Moment is Now: The Next Generation's Important Role in Electoral Politics." He'll also participate in the "working dinner" hosted by convention co-chairs John Huntsman and Joe Lieberman, with discussions featuring dozens of elected officials who have adopted No Labels' problem solving agenda. "I'm passionate about politics, and believe that the constructive engagement of concerned citizens is critical to the health of our nation," says Spencer. "It's very exciting to see a new generation participating in this kind of practical political dialogue," says Spencer. At the convention the next day, Trump and Kasich will speak along with New Jersey Gov. Chris Christie, South Carolina Sen. Lindsey Graham and former New York Gov. George Pataki. Democratic candidates Sanders, ex-Maryland Gov. Martin O'Malley and former Virginia Sen. Jim Webb will also address the convention. "No Labels and Practically Republican share a desire to return constructive engagement to politics," says Nancy Jacobson, volunteer CEO and founder of No Labels. "At this convention we will practice what we preach, and work with both parties to move forward." In 2015 and beyond, No Labels is focusing its energies on creating a new goal-oriented model of governance for the country. The organization is calling for the creation of a new National Strategic Agenda focused on four goals chosen with direct input from the American people. ● Create 25 million new jobs over the next 10 years ● Secure Social Security and Medicare for another 75 years ● Balance the federal budget by 2030 ● Make America energy secure by 2024 For more information about Practically Republican visit PracticallyRepublican.com. For information on No Labels, visit NoLabels.org. About Dave Spencer The grandson of John D. Rockefeller III, Dave Spencer continues his family's legacy of philanthropy and public service with the founding of Practically Republican, a community of like-minded citizens working together to make the GOP a pragmatic, problem-solving party. A survivor of a life-altering car accident as a teen in which he lost a leg and the use of an arm, Spencer had to become a pragmatist, focused on what can be done, not on wishful thinking. This experience has also shaped his perspective on politics. He is the author of Practically Republican: How Concerned Citizens Can Renew & Reclaim The GOP, serves on the Executive Committee of the California Republican Party and is an Executive Council Member of the No Labels Foundation. Spencer is also the founder of BayKids, a nonprofit organization that serves children facing medical challenges through self-empowerment programs. About No Labels No Labels is a national movement of Democrats, Republicans and Independents dedicated to a new politics of problem solving.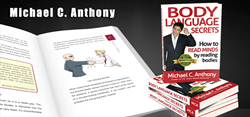 http://www.prweb.com/releases/2015/10/prweb13010951.htm