<![CDATA[SOURCE: prweb.com

Ballotpedia's list includes hotly contested elections for local and state officials and ballot measures that could have wide-reaching effects on citizens of these states.

MADISON, WISCONSIN (PRWEB) OCTOBER 22, 2015 Ballotpedia has released their list of the top ten elections to watch in 2015. From a potentially game-changing set of recall elections in Colorado's second-largest school district to San Francisco's AirBnB Initiative; from the riveting contest over majority control of the Pennsylvania Supreme Court to what may end up being two Republicans duking it out for the office of attorney general of Louisiana, Ballotpedia pulled together the ten elections across the country that best express 2015's electoral climate. According to Brittany Clingen, Ballotpedia's Senior Election Analyst, "While many are already focused on 2016 elections and see 2015 as a possible barometer for next year, this November will see hotly contested elections for local and state officials and ballot measures that could have wide-reaching effects on citizens of these states." In statewide elections, four states made Ballotpedia's list. The first state, Louisiana, will kick things off with their gubernatorial and attorney general races on October 24, 2015. Louisiana is one of three states to use a blanket primary, or top-two system, which allows all candidates to run and all voters to vote. However, only the top two vote-getters move on, regardless of party affiliation, to the general election. In Ohio, voters may decide to make their state the fifth state to legalize marijuana if voters approve Issue 3 in November. Tumult around the measure caused the Ohio State Legislature to get involved, referring a competing measure to the ballot, Issue 2. In Pennsylvania, voters will cast ballots to fill three vacant seats on the state supreme court. It has been more than three hundred years since the panel had three vacancies, and those were filled in 1704 by the British monarch, Queen Anne. Lastly, the partisan makeup of the Virginia State Senate hangs in the balance this November, and just one seat will determine whether Democrats take control of the chamber or Republicans maintain a majority. Eight races have been singled out as critical in determining the balance of the chamber. Of these eight, six feature incumbents—three Republicans and three Democrats. In top local elections, Colorado's Jeffco Public Schools, leads the list with two elections appearing on the ballot on November 3: a general election and a recall election. As a result of these two simultaneous elections, the entire school board is up for grabs in the state's second-largest school district. In Seattle, all nine Seattle City Council seats are on the line in the city's first election featuring a mixture of by-district and at-large seats, marking a significant moment in the city's political history. Voters in San Francisco will be casting ballots on Proposition F, also known as the Airbnb Initiative. Airbnb lists more than 5,400 San Francisco homes and rooms as temporary lodgings, so it's no surprise the company has spent over $8 million campaigning against Prop F. A ballot measure in Houston brings Ballotpedia's list to a close. Houston electors will give the up or down vote on the city council's anti-discrimination ordinance known as HERO. The ordinance, which is on the ballot as Proposition 1, would ban discrimination based on sexual orientation and gender identity—criteria not covered by federal anti-discrimination laws—especially "in city employment, city services, city contracting practices, housing, public accommodations, and private employment." More information on these top races, and a few that didn't make the list but still deserve a mention, are available on Ballotpedia. About Ballotpedia Ballotpedia.org is an encyclopedia of American politics. Ballotpedia delivers exceptionally high quality and easy-to-access information. Headquartered in Madison, Wisconsin, Ballotpedia was founded in 2006. It has grown to include approximately 215,000 staff-authored encyclopedic articles that have garnered over 483 million page views. ### If you'd like more information, or to schedule an interview, please contact Kristen Mathews at Kristen.Mathews(at)Ballotpedia.org.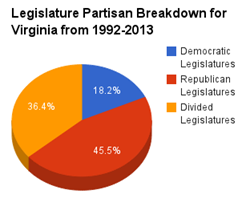 http://www.prweb.com/releases/2015/10/prweb13035812.htm