<![CDATA[SOURCE: prweb.com

Grassroots candidate takes on chronic rancor of the 2016 election by elevating the Libertarian cause to address 21st century challenges

PHOENIX, AZ (PRWEB) MARCH 17, 2016 Kevin McCormick (L-AZ), today announced his run for the 2016 Libertarian presidential nomination through his Facebook account on his campaign website (http://www.KevinMcCormick2016.com). The longtime Libertarian party member is running for the Libertarian nomination after witnessing the frustration with the chronic rancor and petty politics that have marred the 2016 election. McCormick's campaign platform is built on the classic Libertarian doctrine of small government and maximum personal freedoms while emphasizing the need to adapt to the challenges the country faces in the 21st century. "If the 2016 presidential election has shown us anything, it's that the average American voter is frustrated with the Federal government and politics in general," said McCormick. "There are millions of people like me who feel that their voice hasn't been heard and my campaign will speak for them. Issues of smaller government, guaranteeing personal freedoms and security are paramount yet are pushed aside by personal attacks and attempts to win the soundbite war." The grassroots candidate is relying on the support of Libertarians, Independents and disaffected Republicans and Democrats to build momentum and raise the necessary funds to secure the Libertarian nomination at the party's May convention in Orlando. "Many Americans feel trapped by a two party system with no real third choice in this election. It's time to grab our democracy back from the billionaires, millionaires and corporations and show the world that an average, hard-working American can still become President of the United States," added McCormick. Instead of making unrealistic promises, McCormick's platform focuses on his Three Core Principles of Governance: 1. Personal Freedom: Individuals should be free to make choices for themselves and to accept responsibility for the consequences of the choices they make. 2. Privacy: Personal privacy and government transparency are keys to a healthy Republic. Protection from unreasonable search and seizure should include records held by third parties, such as email and medical data. 3. Free Speech: Freedom of expression and government censorship, regulation or control of communications, media and technology have no place in 21st century America. For more information about Kevin's position, background and to support his campaign, visit KevinMcCormick2016.com or follow him on social media at @KMcCormick2016, http://www.facebook.com/KevinMcCormick2016. Voice your support by using the hashtags #KevinMcComrick2016 and/or #BeHeard16. ### About Kevin McCormick A native of Columbus, Ohio, Kevin has spent his entire career in the technology industry building systems that help protect data and privacy of Americans. He started college during his senior year of high school, taught himself stock options trading in 2004 and launched his first iPhone application 2008 all while working full time at leading technology companies. He currently resides in Phoenix, Ariz. with his wife Jennifer and their two daughters. As a husband, father, friend and neighbor, Kevin is many things but he is not a politician, millionaire or controlled by special interests. He knows firsthand the struggles and frustration that has manifested during this election cycle and believes the voice of rational and responsible Americans has yet to be heard. Visit KevinMcCormick2016.com for more information or to support his campaign.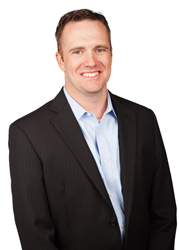 http://www.prweb.com/releases/2016/03/prweb13273297.htm]]>