<![CDATA[

Theo nguồn tin U.S. Commission on Civil Rights trên trang mạng của prweb.com

Marketing 2 Point 0, Inc. encourages registered voters of Edmond to vote on upcoming bond issue for 2017.

EDMOND, OKLAHOMA (PRWEB) JANUARY 25, 2017 Many would agree that voting on important issues is simultaneously a right and a privilege. If someone is eligible to vote they should do so as it honors those who have put their lives on the line to protect that right to vote. It doesn't even have to be something as grand as the presidential election. Today, Marketing 2 Point 0, Inc. would like to shed some light on the proposed Edmond Public School Bond Issue for 2017. Why does Marketing 2 Point 0, Inc. care if voters vote on this bond? Simply put, the company CEO and president, Rob Stone, cares about the community. Having children of his own that attend public school in Edmond, Mr. Stone feels it is highly important to encourage voting on a bond that will help public schools be better! Why is so important to vote on this matter? Four years ago an educational bond was voted upon and it passed. The law states that for this new bond issue to pass, the Edmond Public School district administrators and school board members would need at least 60% of the voters from the last educational bond issue to vote on this one. This is in an effort to have the majority vote and participate. Why is a bond necessary? Edmond Public Schools continues to grow by approximately 500 students each year. They must continue to add new facilities as well as maintain the existing ones to meet the demands of this rapid growth. What does the bond propose? Voting "yes" on this bond would help Edmond Public Schools to plan for current and future needs. A significant portion of the bond money would be used to complete the process of having storm shelters on every campus. Edmond's unique approach includes building the spaces schools need (classrooms, gymnasiums, media centers or band rooms) and constructing those spaces to serve a dual purpose as a shelter. More specifically, every school in the district would benefit either by receiving new educational materials, building upgrades and additions, or safety and technology improvements. Also, it's important to note that it is anticipated that the 2017 bond issue will maintain a stable tax rate for Edmond Schools. A lot of people may wonder about whether this bond money can be utilized to boost teacher salaries, but unfortunately, state law prohibits school districts from using bond funds for salaries. Why are there two separate bond proposals, one for projects and one for transportation? State law requires that the purchase of transportation equipment be listed as a separate bond proposition. What other matters can be voted on for the February 14th, 2017 bond election? Voters may also choose to vote for the re-election of Rob Stone as a Francis Tuttle board member, representing Zone 2 of the district. His role as board member started in October, 2016 as he finished out the position originally appointed to the now retired, Buddy Sanford. Since being a member, Mr. Stone has already brought his technological and business expertise to light on many board member issues. Now, he is up for re-election and if he is appointed again he seeks to continue contributing to the educational realm utilizing his experience with technology, business, and passion for education. While Mr. Stone has been a member of the Edmond Chamber of Commerce and has campaigned for votes, he'd love to have all Edmond registered voters participate, too! All registered voters who live within Edmond Public School district boundaries qualify to vote, including those residents who live outside the city limits of Edmond. Individuals should vote at their regular precincts. Please take time to exercise the right and privilege to vote!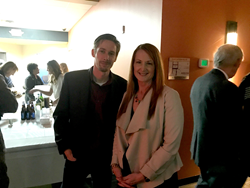 http://www.prweb.com/releases/2017/02/prweb14026797.htm

Note: We are not responsible for typo error, price change, substitute item, or available of item from online ads.]]>