<![CDATA[

Theo tin trong prweb.com

The public is invited to meet the candidates at a special event at The Studio in Greenfield Center on October 23rd

SARATOGA SPRINGS, N.Y. (PRWEB) OCTOBER 16, 2017 The Greenfield Democratic Committee today announced their endorsement of Elizabeth Fairbanks-Fletcher, Esq. and Emily Farnham Mastrianni, both of whom were nominated at the Town of Greenfield Democratic Caucus as candidates for the upcoming November 7th election. Elizabeth Fairbanks-Fletcher is the candidate for the position of Town Justice. Fairbanks-Fletcher is a highly experienced and respected licensed attorney, with more than 15 years of legal experience in the community. She has been a resident of Greenfield since 2001. Her husband is a musician and music instructor in the area, and their son attends Greenfield Elementary School. Fairbanks-Fletcher is committed to the idea that all citizens deserve access to high quality legal counsel and services. In addition to her law firm Fairbanks Fletcher Law PLLC, which she founded in Saratoga Springs in 2005, she is also founder and executive director of the nonprofit, Justice Gap Legal Access, which offers income-based legal services to local individuals in need. From 2002-2003, she was a Law Clerk for the Department of Justice, Office of the U.S. Trustee in Albany, where she worked directly under the Assistant United States Trustee and Trial Attorney. She was recently hand-picked by a federal judge to act as a mediator in bankruptcy court. She volunteers with Dunkin's Road to Love and Healing, which aids the rescue and recovery of abused dogs, and contributes time and money on behalf of shelter animals to find rescue and medical attention. Fairbanks-Fletcher is a member of the New York State Bar Association, Capital District Bankruptcy Bar Association and Southern Saratoga, NY Chamber of Commerce. Fairbanks-Fletcher holds a BS in accounting from Marist College and a JD with a tax law concentration from Albany Law School. She was also selected as a candidate for the Department of Justice Attorney General's Honors Program, Office of the United States Trustee. "I am committed to serving citizens of the Town of Greenfield, with experience, competence, and my deep commitment to fairness and justice," said Fairbanks-Fletcher. "I decided to run for this seat because I believe my experience and qualifications as a licensed attorney and court-appointed mediator will benefit our community. Many people don't realize that town justices do not have to be attorneys or have any specific knowledge of the laws they are charged with upholding. Yet, stunningly, a town justice has the power to take away a person's liberty and property. I am running for Town Justice because I believe Greenfield deserves a judge who has the education and experience as an attorney. I bring with me more than 15 years of varied legal experience that I believe will enhance our community." Emily Farnham Mastrianni is the candidate for the position of Town Council member. Mastrianni is a local businesswoman and entrepreneur with deep roots in the community. She is president of Mann Wireless, Ltd., a local Greenfield business. Prior to that she was head of HR for Mann and assistant vice president of HR support services for Jaeger & Flynn Assoc., Inc. Mastrianni has also served as Arts-in-Education Coordinator for Greenfield Elementary School, board president and chairman of the board of Home Made Theater, Saratoga Springs' resident theater company, and is currently President of the Board of Saratoga Arts, the county's arts council. Mastrianni received her Bachelor of Science degree from Cornell University, and holds a SPHR Certification in Human Resources from The College of Saint Rose. "As a committed community member, I would like to offer the residents of the Town of Greenfield a choice at the voting booth," said Mastrianni. "I believe in smart planning for growth, supporting successful town programs, and increased communication within the community. I look forward to giving back to the community that I call home and where I have raised my family for the past 24 years." "The qualifications and experience of these candidates are extremely impressive," said Carol Turney, Chair of the Greenfield Democratic Committee. "Their education, work history and community involvement have prepared them to serve the residents of the town of Greenfield in these positions and give the voters of Greenfield a choice on Elections Day. Each is strongly committed to responsive and efficient governing that includes all Greenfield voices. We are delighted to announce their endorsement and we are confident that they will be great assets to our local government." The public is encouraged to come and meet the candidates on October 23, 2017 at The Studio, 165 Wilton Road, Greenfield Center, from 7 – 9pm. Elizabeth and Emily will also be at the March to the Polls event, sponsored by Saratoga Unites on October 24th, 6:30 – 8:45pm at Saratoga Springs Public Library, 49 Henry Street, Saratoga Springs. This event will feature more than a dozen area women running for office for the first time. The event will also be livestreamed on Facebook here.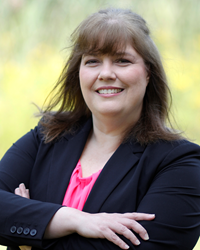 http://www.prweb.com/releases/greenfieldnyelection/2017/prweb14805705.htm]]>