<![CDATA[

Theo tin trong prweb.com

Mayor-Elect Yaniv Aronson brings years of education and community service experience to Conshohocken Borough Council

CONSHOHOCKEN, PA. (PRWEB) NOVEMBER 14, 2017 In a record-breaking voter turnout for the November 7th municipal elections, Conshohocken elected Philadelphia public school teacher, Montgomery County Community College Professor, and local civic leader Yaniv Aronson as its new Mayor. "I ran for Mayor because the safety of our community, whether on Fayette Street or in our neighborhoods, is my top priority. I ran because as Mayor, I can be an active and energetic presence in our borough and an advocate for our small businesses," said Aronson. Although new to politics, Aronson will bring years of leadership, education, and community service experience to Conshohocken Borough Council. As a public school teacher for the School District of Philadelphia, he built a Film and Video program from the ground up where students from all backgrounds are trained in industry-standard technology and are certified in professional production software. Aronson has also taught at the Montgomery County Community College for the past 10 years. "I come to work every day striving to make a positive difference. There's nothing like watching one of my students' films and knowing that they now have these cutting-edge, real-world skills," said Aronson. In addition to being a teacher, Aronson is Chair of the Conshohocken Plymouth Whitemarsh Rotary Club, a local non-profit service organization. Aronson provides tools, resources, and support to the residents of the greater Conshohocken area. Under his leadership, the Club has participated in food drives for Colonial Neighborhood Council, including a flash food drive during the winter holiday season that generated more than 600 pounds of food, a cleanup on the Schuylkill River Trail, extensive renovation of the Conshohocken Dog Park, a clothing drive for Cradles to Crayons, and service events at Habitat for Humanity's Re-Store. "We live in a wonderful community full of active, hardworking individuals. I am fortunate to have met many Conshohocken residents through my volunteer work and it will be an honor to further serve the borough as Mayor," said Aronson. Mackenzie Breinlinger, a Conshohocken resident who works in the borough, said she was drawn to Aronson's campaign because of his comprehensive safety message and ideas for energetic and active community involvement. "I had never had a candidate knock on my door before and he came to speak with me four or five times," said Breinlinger. "It's a pretty special town when you can meet candidates and elected officials face-to-face." Anita Barton, Conshohocken Council Member for Ward 4, who was re-elected on Tuesday, is excited about Aronson's vision for the community. "Yaniv is exactly the type of Mayor that Conshohocken needs: active, energetic, and willing to listen. The future of our borough benefits from that type of positive leadership," said Barton. Those interested in more information about Aronson's campaign can visit http://www.aronsonformayor.com or email info(at)aronsonformayor(dot)com. The swearing-in ceremony for Conshohocken's new Mayor will be on January 2, 2018 at Conshohocken Borough Hall.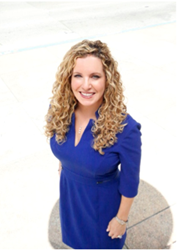 http://www.prweb.com/releases/2017/11/prweb14910241.htm]]>