<![CDATA[

Theo tin trong prweb.com

Unaffiliated U.S. Senate Candidate for Maryland Neal Simon this morning released a statement in response to Sen. Ben Cardin's comments on WBAL's The Brett Hollander Show.

ROCKVILLE, MD. (PRWEB) AUGUST 30, 2018 Unaffiliated U.S. Senate Candidate for Maryland Neal Simon this morning released the following statement: "Tuesday on WBAL's 'The Brett Hollander Show,' Ben Cardin kicked off what could only be construed as his election season rebranding campaign. His assertion that the Senate is accomplishing things in a 'bipartisan manner,' citing vanilla legislation, is a sad attempt to cast himself as a 'uniter' instead of what he truly has become – an establishment rubber stamp. "Senator Cardin has had twelve years to step out from behind his party leadership and get something done on the major issues like immigration, health care reform, and spending. He's had the opportunity to lead towards compromise but instead has only followed his party bosses down the path of divisiveness. "While Senator Cardin talks compromise at home, in Washington, his actions have only encouraged the dangerous partisan games that have caused our government to grind to a halt, preserving the status quo stalemate that has plagued our Congress for far too long. Rarely has Senator Cardin broken away from his leaders on a vote, and even when he did on the Iran nuclear deal, he admitted he didn't oppose it until after he was sure his party had the votes to pass it. "It's time we had a real voice in the Senate. One that stood up for us, rather than party bosses who continue to sow divisive partisanship in our democracy." For more information, visit http://www.nealsimon.com and follow on Twitter: @nealjsimon. Paid for by Neal Simon for U.S. Senate.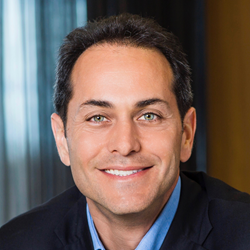 https://www.prweb.com/releases/unaffiliated_u_s_senate_candidate_for_maryland_neal_simon_releases_statement_in_response_to_sen_ben_cardins_comments_on_wbals_the_brett_hollander_show/prweb15727874.htm]]>