Theo tin Famela Ramos hay prweb.com
Luật sư Margaret Peggy O'Connell là nữ ứng cử viên đảng Dân chủ cho Thẩm phán Tòa án của Tòa án Tư pháp số 18 tại quận DuPage trong tiểu bang Illinois.
Attorney Margaret M. O'Connell Runs for Circuit Court Judge in DuPage County
Attorney Margaret Peggy O'Connell is the Democratic candidate for Circuit Court Judge of the 18th Judicial Circuit in DuPage County. Peggy has been highly recommended by the DuPage County Bar Association consistently in the past years.
LOMBARD, ILL. (PRWEB) JULY 26, 2019
The judges and support staff of the Circuit Court of the 18th Judicial Circuit of the State of Illinois are committed to serving the public by providing a fair and efficient system of justice that fosters public trust and confidence. They accomplish this mission by continually improving the facilities, programs, and services provided to the people of DuPage County.
Peggy decided to run for Circuit Court Judge in order for more women and Democrats to be represented on the DuPage County bench. She will ensure that the people of DuPage County are fully represented and will perform her duties as a judge with a comprehensive and open mind through her years of experience as a prosecutor and a private defense attorney.
Currently, Peggy is the Senior Partner at the law firm of A. Traub & Associates, Ltd. and is also a Court-certified Guardian ad Litem for DuPage County and other outlying counties. She is also Vice President of the DuPage County Criminal Defense Lawyers Association.
Previously, Peggy worked at the DuPage County State's Attorney's Office for six years, and she served as a Senior Assistant Attorney General at the Illinois Attorney General's Office.
By practicing extensively in the federal courts, she had the opportunity to argue cases before the Seventh Circuit Court of Appeals, the Illinois Appellate Courts, and the Illinois Supreme Court. She has also co-authored a brief in the United States Supreme Court. She was appointed as the Illinois Attorney General's delegate for the Committee on Abuse, Neglect and Financial Exploitation of the Elderly and Persons with Disability.
Peggy earned her undergraduate degree from Bradley University. She received her Juris Doctor degree from the John Marshall Law School. She was also awarded the Inspirational Woman Award by the DuPage County Association of Women Lawyers. In her free time, Peggy enjoys spending time with family and volunteering at the Turning Pointe Autism Foundation.
About A. Traub & Associates
The experienced legal team at A. Traub & Associates realizes that family law matters can be very personal and extremely challenging. Clients rely on them to provide responsible guidance and advice as they deal with issues related to divorce; allocation of parental responsibilities (child custody); child support; parentage and fathers' rights; adoption; and guardianships.
Their knowledgeable attorneys are also prepared to help plan for a family's future security by offering a full range of estate planning services including wills and trusts; powers of attorney; and advance medical directives. To schedule a consultation, call 630-426-0196 or visit https://www.atclaw.com/
To learn more about Peggy's campaign or to register to vote in the election, visit https://www.oconnell4judge.com/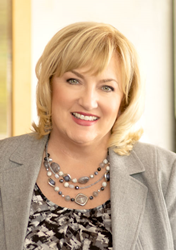 https://www.prweb.com/releases/attorney_margaret_m_oconnell_runs_for_circuit_court_judge_in_dupage_county/prweb16457281.htm