Theo tin North Carolina The Bipartisan State Board of Elections & Ethics Enforcement
Date: 5/23/2019
patrick.gannon@ncsbe.gov
State Board Certifies Results of 3rd Congressional District Primary
State Board Certifies Results of 3rd Congressional District Primary
The State Board of Elections on Thursday (May 23) certified the results of the 3rd Congressional District primary election, which was held April 30.
A second primary for the Republican nomination will be held July 9 because no candidate received more than 30 percent of the primary votes.
Candidates Greg Murphy, who received 22.5 percent of the primary votes, and Joan Perry, who received 15.4 percent, will be on the ballot for the second primary. Perry requested the second primary in a letter to State Board Executive Director Kim Westbrook Strach.
All registered Republicans in the 3rd Congressional District are eligible to vote in the second primary. Unaffiliated voters in the district who did not vote in either the Democratic or Libertarian primary on April 30 also are eligible.
The winner of the Republican second primary will face Democrat Allen Thomas and Libertarian Tim Harris, who were certified Thursday as primary winners in their parties, in the September 10 general election. Candidate Greg Holt of the Constitution Party, which did not have a primary, will also be on the general election ballot.
In other business, the State Board:
Unanimously set a One-Stop early voting plan for Greene County for the 3rd Congressional District second primary. Early voting will be available during regular business hours Monday through Friday, from June 19 to July 5 at the Greene County Board of Elections office, 110 SE First St., Snow Hill. The office will be closed on July 4.
Unanimously designated Katelyn Love as acting general counsel, effective at the close of business May 31. Love succeeds General Counsel Josh Lawson, whose last day with the agency is May 31. Love joined the agency as special counsel in 2016 and was promoted to the position of deputy general counsel in 2017. She is a graduate of UNC Chapel Hill (BA) and Duke University School of Law (JD, LLM). Love previously served as associate counsel at US Citizenship and Immigration Services.
Unanimously recommended a proposed salary of $140,000 for the State Board executive director. The salary is contingent on approval by the Office of State Human Resources.
Full audio of the State Board meeting and meeting materials are available here.
###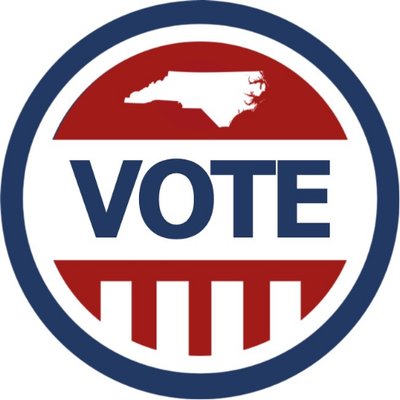 https://www.ncsbe.gov/