Theo tin Cool Media hay prweb.com
Cool Media Data Shows That Oddsmakers Tab Kamala Harris as Democratic Favorite
Donald Trump remains odds-on favorite to win 2020 General Election
SAN ANTONIO (PRWEB) JULY 13, 2019
Cool Media Public Relations (http://www.coolmedipr.com) today announced that Kamala Harris is the new favorite to win the 2020 Democratic nomination, according to global bookmakers the agency represents.
Harris, who had odds as high as 10/1 this year, saw her odds cut in half following a strong performance at the first Democratic debate.
"She not only got the attention of America during the debates, Kamala Harris also got in the ears of the oddsmakers," Scott Cooley, a company spokesman, said. "In a wide-open race for the Democratic nomination, she has gone from underdog to favorite, but the odds can change in a blink of an eye."
Joe Biden's odds did just that following the debate. He went into last month's melee as the 7/4 favorite to capture the nomination, but the following day his odds had dropped to 4/1, and they are currently 9/2.
Elizabeth Warren is second on the on odds board at 4/1 while Bernie Sanders (5/1) and Pete Buttigieg (7/1) round out the top five. Buttigieg has seen the biggest jump in odds as his nominee chances were initially set at 40/1.
Billionaire Tom Steyer was recently added to the odds board after announcing his candidacy this past week. Here is the full list of odds, according to information provided to Cool Media:
2020 Democratic Nomination Odds
Kamala Harris 5/2
Elizabeth Warren 4/1
Joe Biden 9/2
Bernie Sanders 5/1
Pete Buttigieg 7/1
Andrew Yang 12/1
Beto O'Rourke 16/1
Tulsi Gabbard 25/1
Cory Booker 33/1
Amy Klobuchar 50/1
Julian Castro 50/1
Tom Steyer 50/1
Kirsten Gillibrand 50/1
Jay Inslee 100/1
John Hickenlooper 100/1
Seth Moulton 100/1
Marianne Williamson 150/1
Regarding next year's Presidential Election, Donald Trump remains the favorite with 10/11 odds. The only other Republican on the 2020 General Election list is Mike Pence, who has 100/1 odds to be the next President.
"Trump is currently the favorite, but as soon as we get down to this two-person race the odds will more closely reflect a tossup," said Cooley.
Email delivery of politics betting information is free for anyone that contacts Cool Media Public Relations via the information below.
About Cool Media PR
Cool Media (http://www.coolmedipr.com) is a full-service public relations firm that is recognized as an industry leader and trusted by gaming companies around the globe. The company has generated millions in earned media for clients, and its information has been featured by major media outlets such as the New York Times, NPR, Forbes, The Hill, FiveThirtyEight, TMZ, ESPN, FOX, CBS and NBC. Cool Media is for creating newsworthy odds and props. Cool Media is available 24 hours a day and 365 days a year.
Media Contact
Scott Cooley
scott(at)coolmediapr.com
210-727-0755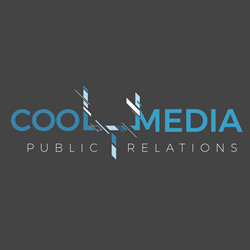 https://www.prweb.com/releases/cool_media_data_shows_that_oddsmakers_tab_kamala_harris_as_democratic_favorite/prweb16439214.htm