Theo tin V&L Research & Metrics Marketing hay prweb.com
New Report: "Black Women for America" Identifies Key Issues and Top Presidential Candidates
Survey of Black Women Voters Finds Healthcare, Police Brutality and Gun Rights are Top Concerns, Biden is Frontrunner
ATLANTA (PRWEB) AUGUST 22, 2019
Today, Black Women for America (BWFA) released a major report, Powerful Voices: The Black Women's Vote, highlighting the key issues and top presidential candidates among Black female voters. After surveying 600 multigenerational African-American female, Democratic and Independent registered voters, BWFA found that these voters care most about healthcare, police brutality and gun rights, they overwhelmingly support former Vice President Joe Biden, and are not yet convinced that Elizabeth Warren and Kamala Harris are viable candidates to beat Trump. The survey also identifies what motivates this critical constituency to vote, as well as the reasons why non-voters stay home on Election Day.
"The path to beating Donald Trump and winning the White House is through Black women," said Sarah Lattimer Irvin, President of BWFA and Metrics Marketing. "We are one of the most influential and powerful voting blocs, and our concerns must be addressed by any candidate who wants to sit in the Oval Office. Building a relationship with our constituency by authentically addressing the issues impacting our lives should be a top priority."
Black women voters consistently turnout at higher rates than the national average: in 2018, 77% of registered Black female voters showed up to the polls, compared to the national turnout rate of 49%. Additionally, 83% of this critical voting bloc say that they actively research candidates before they vote for them.
"Marketing is key to this presidential race as the Democratic candidate will be going up against a man who understands his brand, his base and how to excite and inspire. And much like any other brand, success for a Democratic candidate among Black women will boil down to likeability, relatability, and authenticity. That includes having an understanding of their concerns, concrete plans to address them and the ability to communicate them in a way that resonates with this target."
Other takeaways from the landmark survey include:
● Increasing the minimum wage and abortion rights round out the top five issues.
● Joe Biden has the highest support of any candidate across age groups but finds most of his support in the Baby Boomers and Millennials surveyed.
● The top two reasons given by 50% of respondents on why they do not vote is because they don't like the candidates or they feel their vote doesn't matter.
● Over 57 percent of respondents do not trust the government to make decisions in their best interests or that of their family and community.
● Black women are divided on whether they felt included in the "Me Too" movement or whether the movement only represents White women.
Methodology
In partnership with V&L Research, Metrics Marketing fielded an online study among 600 African-American, female, Democratic and Independent registered voters from June 28 – July 2, 2019, shortly after the first Democratic Candidate Debates. Study participants were between the ages of 18 and 73, have a mix of income and education, and households with or without children. Voters were residents of the following states: Southern Group: Alabama, Georgia, Mississippi, North Carolina, South Carolina; key Battleground States: Florida, Michigan, Ohio, Pennsylvania, Wisconsin. Information on the full "Black Women for America" report can be found at http://www.blackwomenforamerica.com. Margin of Error is +/- 4.0%
About Black Women for America
Black Women for America (BWFA) is the political practice of Metrics Marketing, a creative marketing consultancy. Data-led and culturally informed, BWFA helps candidates and political organizations connect with constituents by crafting key strategies and messaging that resonate with Black women, their families and their communities.
Metrics Marketing, Inc. strategically merges information, interpretation, innovation and implementation to forge relationships between brands and multicultural consumers, particularly Black women, that drive results. Having developed successful programs for Fortune 500 companies, as well as local businesses, it is one of the few female and minority-owned consultancies in the South with a breadth of national and regional brand experience. For more information about Metrics Marketing, please visit http://www.metricsmktg.com. Follow @metricsmktginc on Facebook, Twitter and Instagram.
About V&L Research and Consulting, Inc.
V&L Research and Consulting, Inc. is an award-winning, full-service marketing research firm offering primary research (focus groups and surveys), secondary research and many other cutting-edge research methodologies. They have over 25 years of experience conducting research among the general market, as well as among ethnic and specialty markets (African-American, Hispanic/Latino, Asian, Rural, Seniors, Teens and Young Adults).
# # #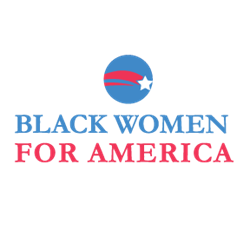 https://www.prweb.com/releases/new_report_black_women_for_america_identifies_key_issues_and_top_presidential_candidates/prweb16520964.htm